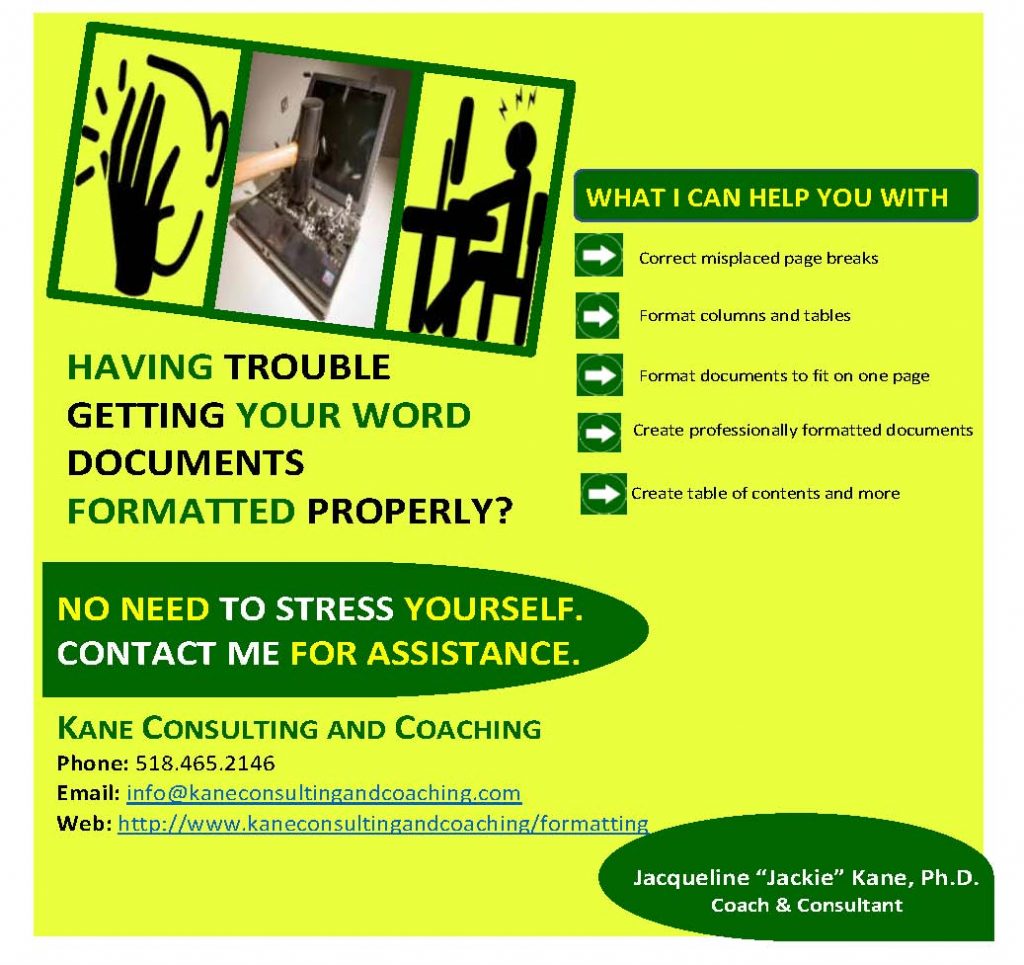 Price List:
The minimum charge is $10.00 for a maximum of 4 pages (not exceeding 375 words per page) with no charts/tables or a table of contents.
Style and Formatting Review – $2.50 per page of original when the text does not exceed 375 words per page. Every page over 375 words counts as a separate additional page.
This includes a Grammarly basic review for basic spelling and grammatical errors. More extensive editing is done only as necessary for consistency for style or formatting-
Charts/Tables Review and Formatting – $2.00 per chart/table – final document
Table of Contents Generation – $3.00 per table
Payment accepted by Paypal, Cashapp and Venmo
For any questions or information on submission of documents contact Dr. Jackie Kane at drkane@kaneconsultingandcoaching.com or 518-496-9251.