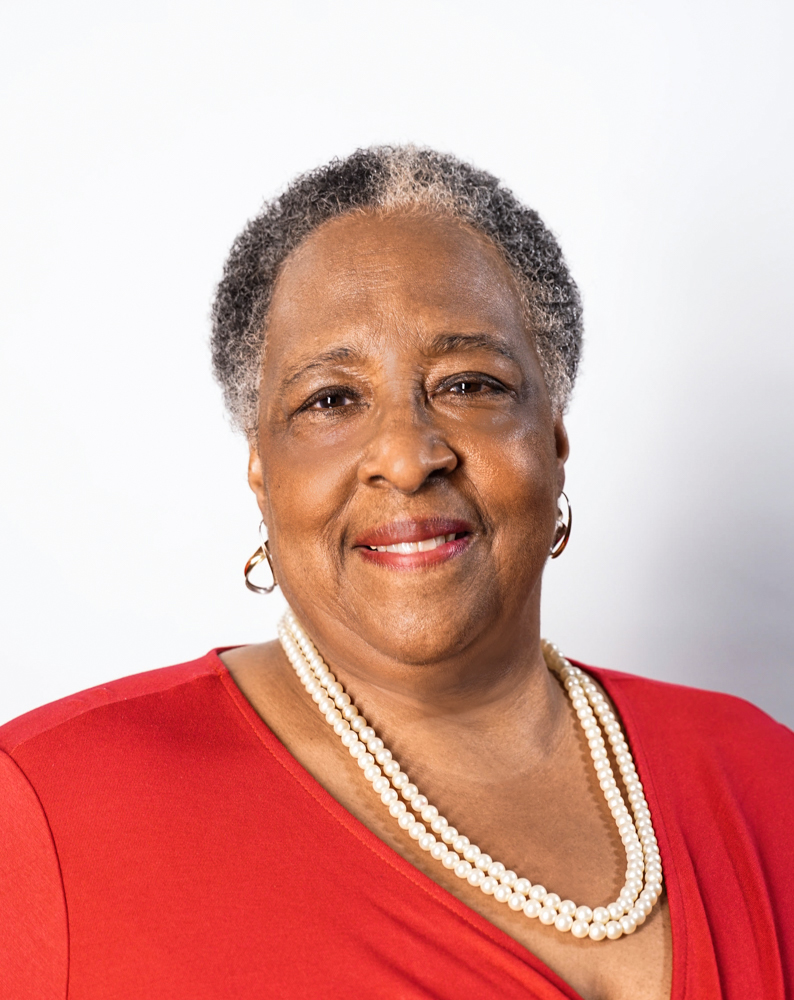 About Jacqueline A. Kane, Ph.D.
Dr. Kane has a bachelor's degree in sociology with a minor equivalent in math from Morgan State University and a master's degree in counselor education from the State University of New York College at Oneonta. She also earned a Ph.D. in sociology from the University of New York at Albany and a Certificate in Higher Education Management from Carnegie Mellon University.
Jacqueline worked as a caseworker with the New York City Department of Social Services, a counselor and coordinator of counseling and academic advisement in an undergraduate collegiate program at State University of New York College at Oneonta. At the NYS Education Department, she worked as a supervisor of a number of academic support programs and as academic program reviewer. She taught both undergraduate and graduate courses on topics related to race, class, gender and public policy at the University at Albany.
As a lifetime member of CEO Space International (a new kind of trade show that employs meals instead of the old model of booths that meets five times a year), Jackie is actively involved as Club President to build a CEO Space Club in Northeastern New York State. Jackie organized and promoted the Capital District Kwanzaa and Christmas Gift and Craft Show for 14 years attracting vendors from Boston to Washington, DC to Rochester, NY and points in between and shoppers from all over the NYS Capital District. She has been involved in companies that use emerging knowledge and technology to assist people in being their best and reaching their goals.
Jackie has been involved in working with women and on women's issues. From 1976 to 1980, she was Director of the Resource Center on Women in Higher Education with the New York State Education Department. Jackie was part of the American Council on Education, Office of Women, National Identification Project, now the ACE Women's Network. She was also a Board Member of the Center for Women in Government and Civil Society and served as chair of its Advisory Committee on Minority Women's Issues.
Having served in numerous leadership roles including president, Jackie is an active member of my local chapter of Delta Sigma Theta Sorority, Inc. . She has been active in numerous community and professional organizations, including being the founding president and current Board Member of the Association of Black Women in Higher Education, Inc. She also involved in a peer-to-peer counseling program to support participants to be fully themselves living full lives.
She has numerous interests but is especially interested in empowerment, self-actualization, health and wellness.
The oldest of three children, Jackie grew up in New York City in the Bronx. Although she left New York City many years ago, she still thinks of it as home. She likes to be in different places, but is not often fond of getting to these places. She recently traveled by train in a sleeper car and she could get used to that as a nice way to travel. She likes to drive but more than 5 hours is too long a trip. She lives alone: never married and has no children or pets but she does have a few very hardy plants.
When she retired, Jackie knew that she would do something more than her non-work busy life at a leisurely pace to be feel that she was still contributing. Jackie knew that there were institutions that could use her expertise and several had expressed interest in working with her when she was available to help move their institutions forward. She, also, has friends who regularly ask her to assist them in their goal-setting and problem solving. As a result, consulting and coaching were a natural outgrowths for her.
Please feel free to contact Dr. Jackie with any questions you may have.
Dr. Kane also has a profile on LinkedIn.
To facilitating change and achieving goals!!!